Where days go by so fast it feels like you hardly get started and it was all over?  If you love helping people and internet marketing, then this is the place for you.
We Help Professionals Tell Their Story
Over 2000 clients trust us with their internet marketing needs. There's no hype or sales pitches here. Just solid advice from people that have been in your shoes.
I still remember the first website that my wife and I bought for our practice. It was filled with content that we were told would bring us more new patients. We were all naive at that time and the chiropractic profession wasted millions of dollars on nonsense.
What we know today is that clients don't use websites the way we thought they did. They don't seem to be interested in how you can help, or the school you went to, or the services you offer, but they are interested in who you are.
In about 15 seconds they are going to decide if they Know - Like - and Trust you. There are easy ways to do this on a website, and it's one of the reasons our clients at Inception Online Marketing have so much success.
Drs. Mike & Aimee Hamilton
"Your work is going to fill a large part of your life, and the only way to be truly satisfied is to do what you believe is great work.  And the only way to do great work is to love what you do."
Steve Jobs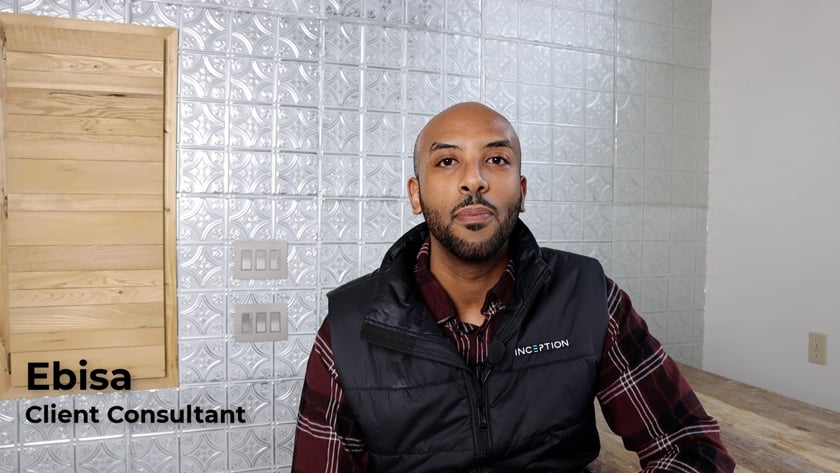 Ready to Get Started?
Apply online so we can learn more about you.
To be a best fit for our team, you need to:
Handle inbound, unsolicited prospect calls and convert into sales.
Develop sales opportunities by researching inbound leads if necessary.
Set up and deliver sales presentations
Appropriately communicate company services and products
Overcome objections of prospective customers.
Identify decision-makers within targeted leads to begin the sales process.
Assist in creating responses to potential clients.
Appropriately discuss quote prices, and credit terms, and prepare sales order forms and/or reports.
Collaborate with appropriate team members to determine necessary strategic sales approaches
Maintain and expand the company's database of prospects.
Complete profile information, sources, etc.
Enter new customer data and update changes to existing accounts in the corporate database.
Attend periodic sales training where applicable.
Candidate Requirements:
Strong ability to comfortably talk to people and lead conversations.
Ability to work with a team to meet monthly goals.
Positive optimistic attitude.
Solid experience in:
Opportunity qualification
Pre-call planning
Call control
Account development
Time management
Customer relationship management software
Success in qualifying opportunities involving key decision-makers.
Ability to:
Build and maintain lasting relationships with customers.
Work individually and as part of a team.
Perform basic calculations and mathematical figures.
Exceptional verbal communication and presentation skills.
Excellent listening skills.
Strong written communication skills.
Self-motivated, with high energy and an engaging level of enthusiasm.
High level of integrity and work ethic.
Benefits:
401(k) matching
Dental insurance
Health insurance
Health savings account
Life insurance
Paid time off
Vision insurance
Work Location: 128 North Broadway 3rd Floor Green Bay, WI 54303
Job Type: Full-time
Schedule: Monday to Friday, 8:30am - 5:00pm
Pay: $45,000.00 - $100,000.00+ per year